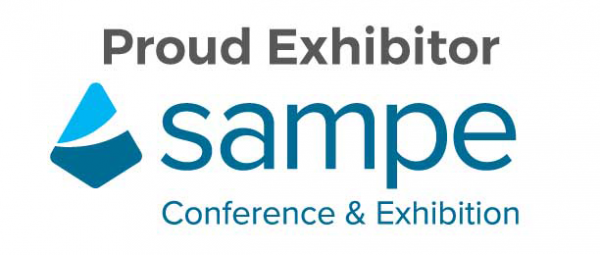 MAHR Metering Systems celebrates a successful experience at the
sampe Conference & Exhibition
Location: Charlotte Convention Center, Charlotte, North Carolina
When: May 20th thru May 23rd, 2019.
Thank you for supporting us at the conference!
Since 1861, Mahr Metering Systems has been creating innovative solutions for the pump and metering system market. Mahr's product line includes precision gear pumps, mixing heads, meter mix dispense, and hazardous area solutions. That's why we were proud to be an esteemed exhibitor at the 2019 sampe Conference and Exhibition May 20th thru May 23rd at the Charlotte Convention Center in Charlotte, NC.
The sampe Conference and Exhibition features over 3,000 advance materials and process engineering leaders, innovators and partners creating an opportunity for networking and showcasing. This year's program consisted of technical papers, tutorials, panel presentations, and featured speakers.
Mahr Metering Sytems' booth featured some of our trusted, high-quality products, including a few of our metering systems, metering pumps, gear flow meters, and solutions. After 158 years, we're proud to be the premier choice for meter, mix, and dispense solutions.
For those of you that took the time to stop by and show us some support, Mahr Metering Systems would like to extend our sincerest gratitude.
Check back here often for information on upcoming events and our new product line!