METER
MIX
DISPENSE
SOLUTIONS
A leader in precision engineering since 1861
Mahr Metering Systems' Precision Gear Pumps and Metered Pump Systems continues to uphold the highest industry standards while applying cutting-edge technology. Mahr's broad spectrum of manufacturing technology is engineered to last with proven durability in extreme conditions and integrative engineering in virtually every field of manufacturing. Our custom meter mix dispense solutions and equipment are designed to accommodate an endless number of applications.
Innovative Precision
Metering Pumps
Every Mahr Metering Systems gear metering pump is designed for all types of demanding applications. As of today, the longest running Mahr Metering Pumps, with minimal maintenance, have been operating continuously since the early 1970's in the USA.
Superior Service


and Support
Our superior equipment servicing and preventative maintenance maximize production up-time, as well as increase facility efficiency and ultimately improve your bottom line. We also offer on or off-site personnel training, rebuilding or repairing of gear pumps, and ultrasonic cleaning.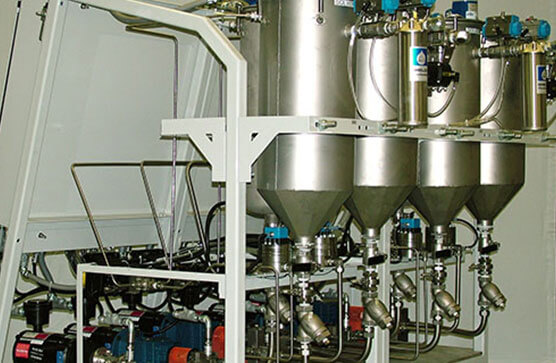 Custom Meter


Mix Dispense Solutions
Our process engineer support team and technical experts work with you to provide custom solutions to meet virtually any need. We have a proven track record for providing state-of-the-art and precision designed solutions across multiple industries and applications.
Need more information on how our strategic designs can fit into your manufacturing process?
Mahr Metering Systems is the only manufacturer of fully-automated equipment, which is driven by precision positive displacement gear pumps made within its own corporate structure. While there is a wide selection of pumping methods there are only a few companies who actually manufacture with clearances in the microns. Other gear pump manufacturers use measurements of thousandths of the inch. This manufacturing method provides Mahr with one of the most accurate methods of liquid displacement in the industry. No other gear pump manufacturer has maintained the strong reputation for quality like Mahr, because no other company can match our engineering and commitment to excellence
MAHR Metering Systems will be attending the The [...]
MAHR Metering Systems will be attending the [...]
Need more information on how our products and applications can benefit your facility?